YOSHIDA PRIDE
"The Compact Case of YOSHIDA" - From Japan's No.1 to the World.
Since our establishment in 1946, we have continued to deal directly with major cosmetics companies in Japan and around the world, and have earned the trust of the cosmetics container industry.
Creating environmentally friendly YOSHIDA quality
To date, we have developed a number of proprietary technologies related to plastic molding to meet the needs of the times. Currently, in addition to this, we are aiming to be on the cutting edge of sustainable containers.
Our goal has been and will continue to be to increase our existence value by meeting the needs of the times.
"Welcoming Difficulties" - Passing on a Challenging Corporate Culture
We make about 300 molds a year, and we have 75 different types of products in the market.
The container designs we receive from our customers are all very ingenious. It is not easy to give form to them, and requires a variety of technical creativity. However, responding to these demands, and having responded to them, is Yoshida's specialty.
Application Process
Applications from within the web site are limited to mid-career hires only. For new graduates, please apply through "Mynavi".
New graduates can apply from "Mynavi".

New graduates, go to the "Mynavi".
Mid-Career Recruitment Flow
Skill Development Initiatives
Career Plan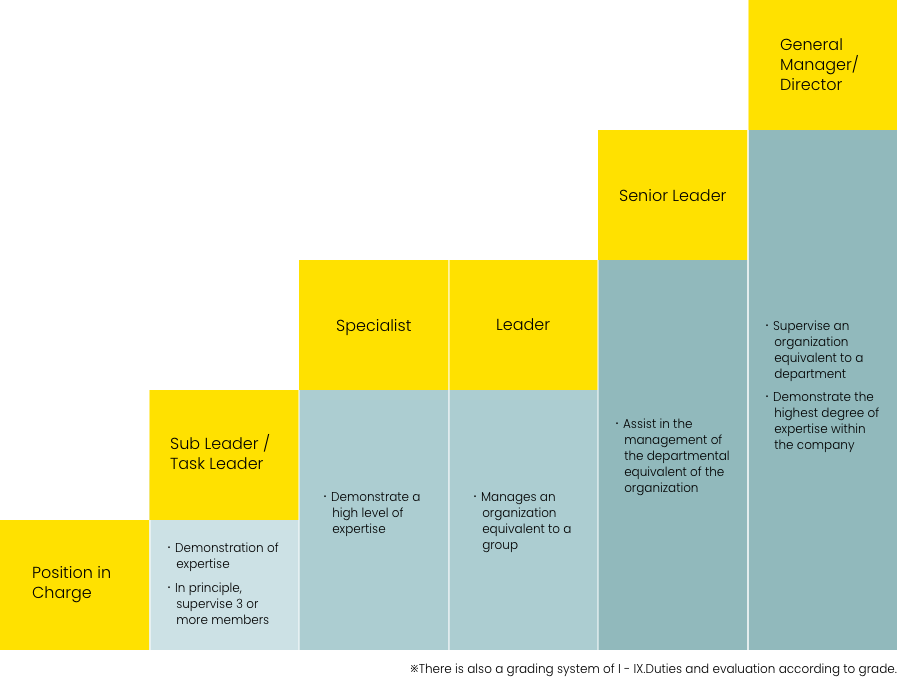 Conducting various training and study sessions. Implementation of support for certification.
We conduct training, workshops, and study sessions to improve the skills of our employees to ensure safe and smooth operations, to improve quality, and to build a foundation for enhancing development capabilities.
We also provide support for employees who wish to acquire qualifications such as molding technicians.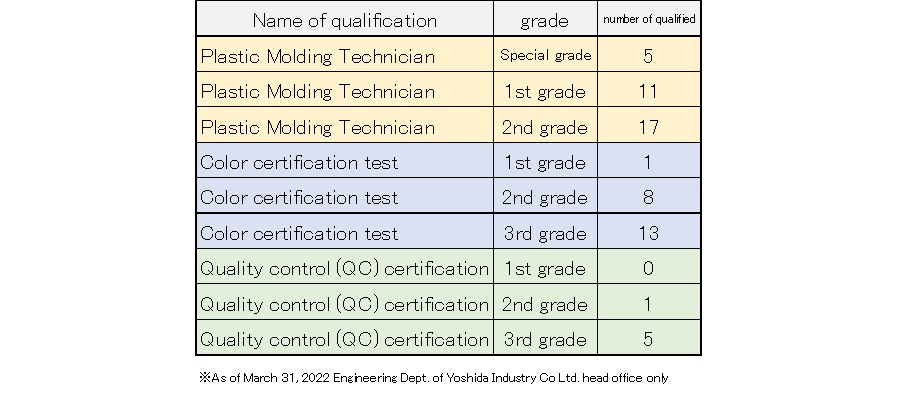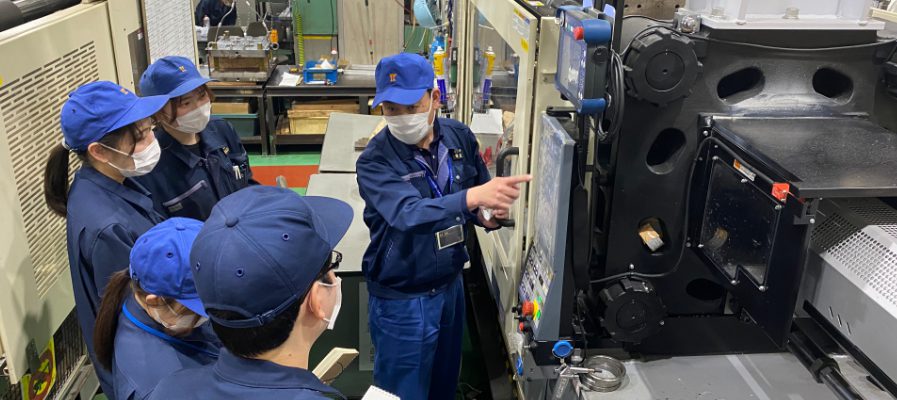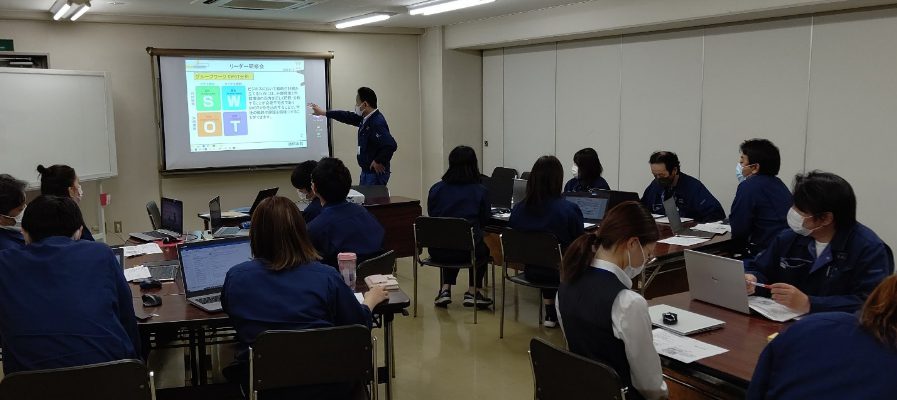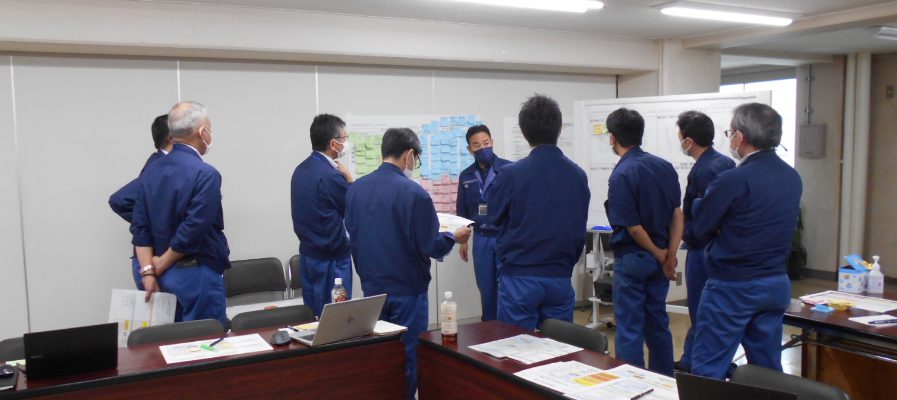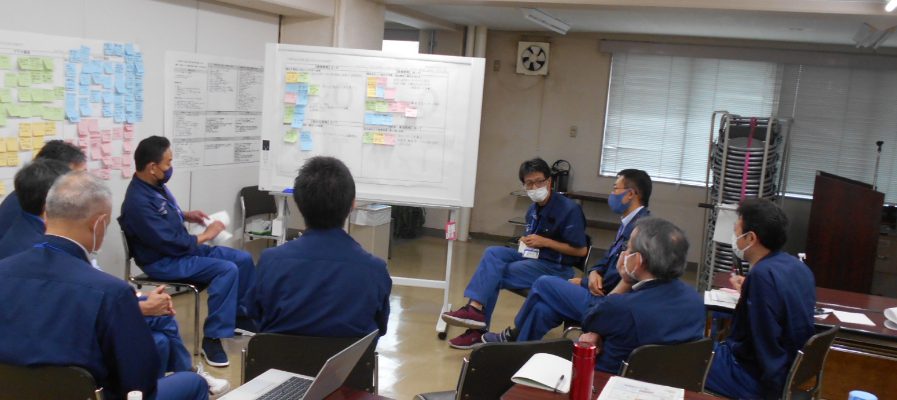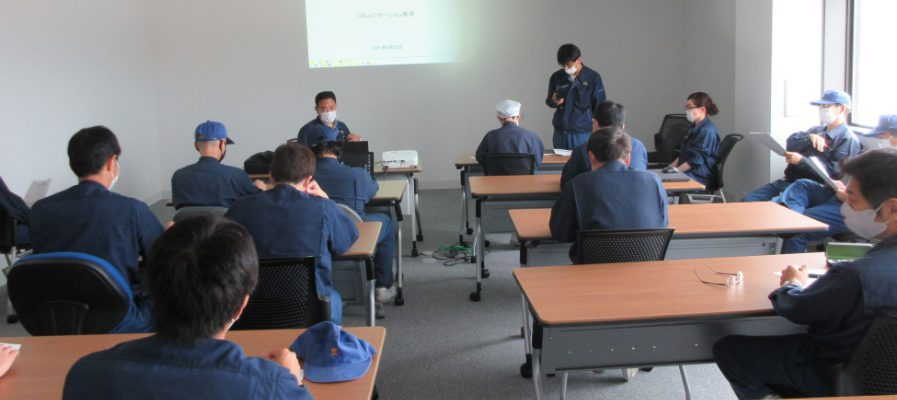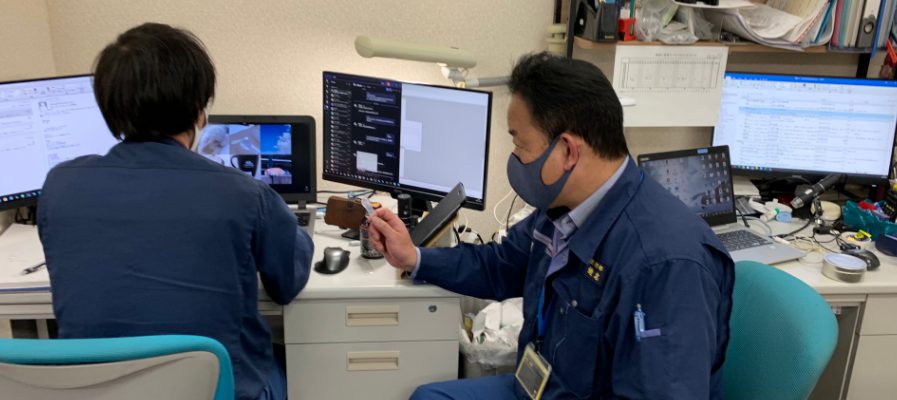 Welfare program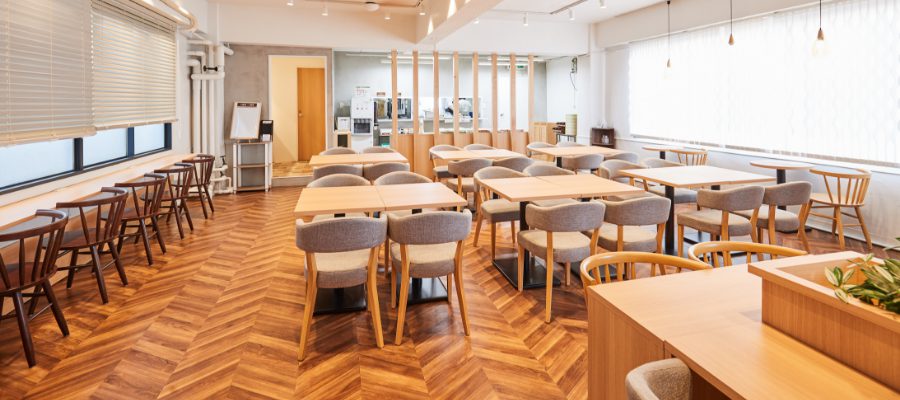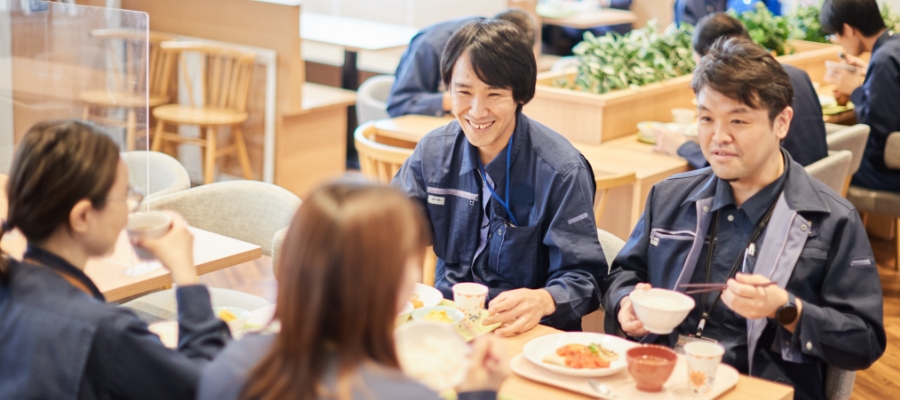 Complete renovation of the company cafeteria in 2021!
A varied menu that you will never get tired of
396 yen per meal (tax included)
Two menus that change daily
Choice of two small bowls of cooked food
Monthly fairs are also held.
Stylish café-style interior Can be used for various occasions such as lunch, rest, or for visitors
Multiple types of seating from one to six, including counter and box seating.
Free use of tea machines (coffee is very popular!)
Daily menu at the company cafeteria
*This is an example.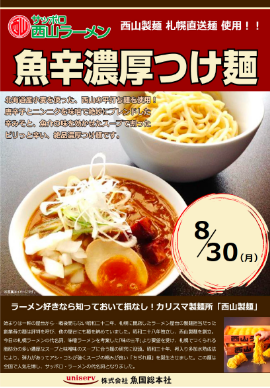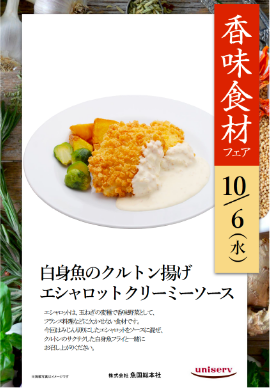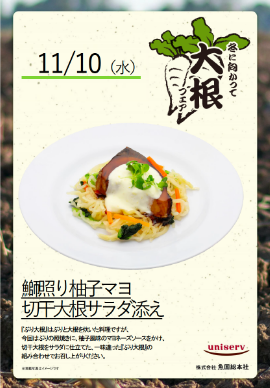 We offer maternity and childcare leave.
(We also provide our own staggered workday system).
Six weeks (14 weeks in the case of multiple births) can be taken before birth and eight weeks after birth. In principle, childcare leave can be taken until the day before the child reaches one year of age. (In the case of specific reasons, such as inability to enroll in a daycare center, up to the day before the child reaches the age of two)
The shortened working hours for childcare can be reduced up to 2 hours by combining before and after hours.
(At our company, until the end of the third grade of elementary school *Until the child is 3 years old according to the Child Care and Family Care Leave Law)
We also have a number of male employees who have taken childcare leave.
In addition, our unique staggered workday system allows both men and women to apply to change their working hours for childcare or nursing care. (Change working hours back and forth in 30-minute increments, up to a maximum of one hour)
Since the actual working hours and rest periods per day remain unchanged, the employee is considered to be working as usual when calculating wages and attendance rates.
You can share the transportation of your children with your partner without affecting your wages.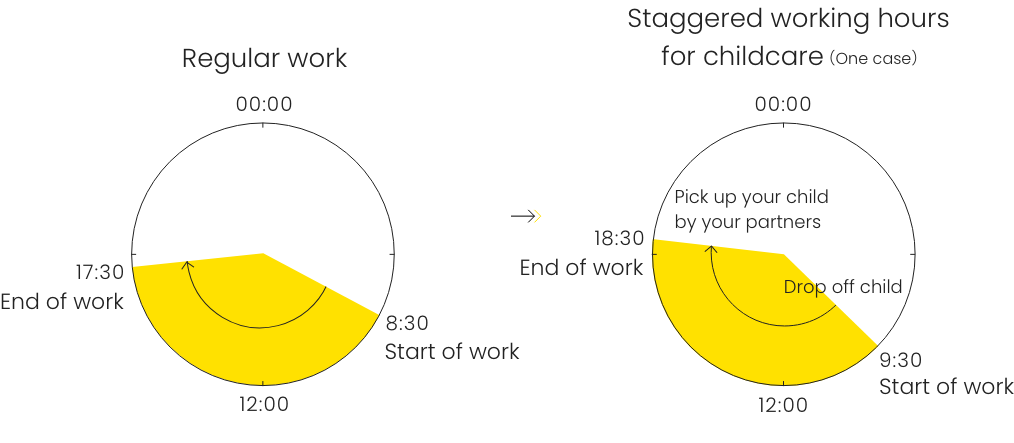 Staff Interviews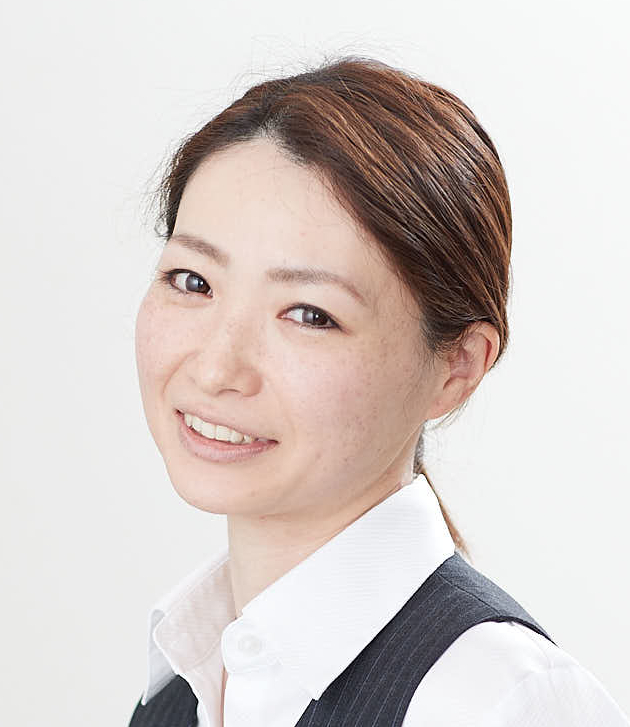 Product Design Engineer
Department

Design Department, Design 1 Group

Year of entry into the company

April 2008 (new graduates)

Job Responsibilities

Product development and design of cosmetics containers in general
Introduction of Work Scenes
Frequently Asked Questions
It is approximately 70% male and 30% female.
As a supplement, female managers and supervisors are also actively involved in the company.

It is about 40 years old.
The average for the manufacturing industry is just over 40 years old, so this is about average. We have a wide range of staff, from young to old.

Approximately 40% of our employees are new graduates and more than 50% are mid-career employees. Both new graduates and mid-career staff are active in the company.

Our personnel system is designed to help each employee develop his or her own abilities and to create a rewarding and vibrant workplace.
This personnel system consists of a job qualification grading system, a job evaluation system, a personal goal system, a department performance evaluation system, and a compensation system. At the beginning of each fiscal year, each employee discusses with his/her supervisor and sets his/her own goals according to his/her job and qualification grade, and then discusses them with his/her supervisor again after the year-end results are released, and the evaluation is finalized.
There are two types of goals: those with numerical results (quantitative goals) and those without numerical results (qualitative goals).

Although there is no specific system, we actively encourage employees to take internal and external training courses so that they can work on their own.
Basically, after joining the company, employees are required to obtain qualifications necessary for their work under the guidance of their supervisors.
There are some qualifications for which the company pays for the cost of taking the courses and examinations, etc.

For mid-career hires, it takes approximately one month from the time of application.
We will be as flexible as possible depending on your situation.

For mid-career hires, there is no uniformity as it depends on the experience and ability of the individual. Basically, you will learn about our manufacturing through on-the-job training in which you will share the work of your seniors in the same department and, if necessary, receive training and practical work in various departments in the Technology Department and group company factories.
Application Information
Open Positions

■Engineering Positions
 (1) Product design *Not a CAD operator
 (2) Mold try out for final finishing (prototype molding, mold maintenance)
 (3) Inspection, study and arrangement of mold modification, decoration (printing)
 (4) Management position working in Ashikaga (main duties of the department in charge are ( 2) and (3)).

Scheduled dates of employment

at any time

Eligibility requirements

Required: knowledge and work experience with resins.
Preferred: knowledge and experience in mold forming and prototype evaluation related to injection molding and blow molding.

Application documents

Resume with photo, work histor

Application procedures

From the application form

Selection process

Document screening → 1st interview → Web diagnosis, reference check → 2nd interview (including workplace tour, detailed job description, explanation of rules and regulations, etc.) → Offer of employment

Work location

Head Office (Sumida-ku, Tokyo) or Ashikaga Technical Department (in our Ashikaga Plant in Ashikaga City, Tochigi Prefecture)

Starting salary

Depending on your experience

Benefits

Job qualification grade allowance, management/supervisory position allowance, housing allowance, family allowance, outside work allowance (sales staff), skill/qualification allowance, technical allowance, commuting allowance

Salary increase

Once a year (April)

Promotion

Once a year (August)

Bonus

Twice a year (June and December)

Retirement

60 years old

Working hours

8:30~17:30
Rest 60 minutes (10:00~10:05, 12:00~12:45, 14:50~15:00)

Holidays

121 days off per year
2 days off per week every week
Depends on our company calendar.
Sundays and national holidays
Work on Saturdays about 6 times a year *Weeks with national holidays
Summer vacation
Year-end and New Year vacations
Paid vacations *10 days granted after 6 months of employment
Celebration or condolence leave, refreshment leave, etc.

Welfare benefits

Social insurance, company cafeteria, financial savings, recreation facilities (health insurance association), childcare and nursing care leave system, medical checkups (upon joining the company and periodically), retirement allowance system, etc.

Training programs

External Education and Training Programs (Learning Agency)
In-house specialized training and workshops
External Training Courses

Support for qualifications

Yes

Others

Efforts to prevent passive smoking: Yes (no smoking indoors, smoking areas on site)